Apex Cephalexin
Apex Cephalexin is an orally active cephalosporin intended for oral administration in dogs and cats for the treatment of infections caused by cephalexin sensitive organisms.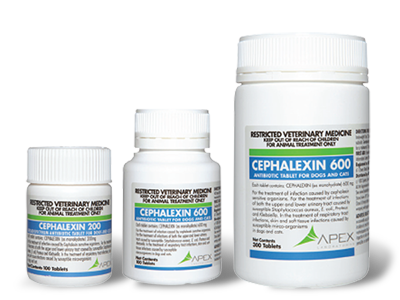 Active Ingredient
Cephalexin (as monohydrate).
---
Actions
Cephalexin, like other β-lactam antibiotics, is a bactericidal agent that causes death of bacterial cells through a diversity of biological and biochemical effects on the cell wall. Cephalexin is effective against most gram-positive aerobic cocci and several gram-negative bacteria including Staphylococcus, E. coli, Proteus and Klebsiella.
---
Indications
For the treatment of infections of both the upper and lower urinary tract caused by susceptible Staphylococcus aureua, E coli, Proteus and Klebsiella. In the treatment of respiratory tract infections, skin and soft tissue infections cause by susceptible microorganisms in dogs and cats.
---
Dosage & Administration
15mg/kg body weight 8 or 12 hourly until 48 hours after clinical signs have subsided. Genitourinary tract infections should be treated for a minimum of 7 days.
---
Pack
200mg, 100s
600mg, 100s and 300s.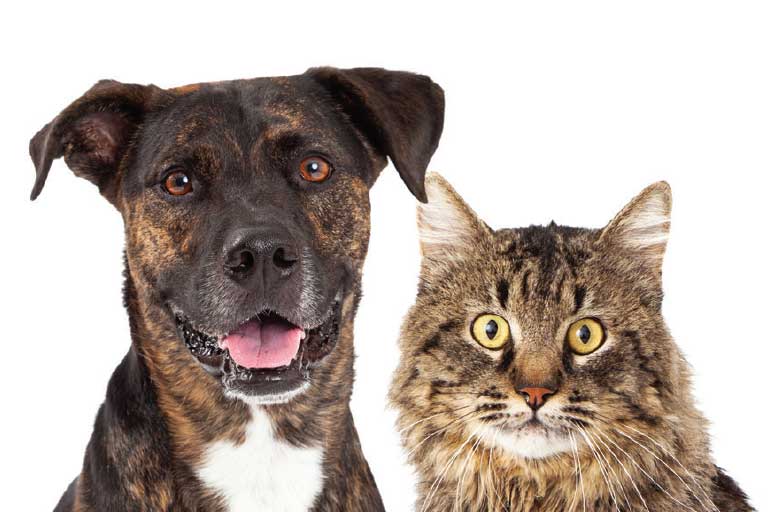 Diseases Treated
Antibiotics
Bacterial infections occur when bacteria invade the bodies tissues and proliferate causing damage to surrounding tissues.
Read more

Download Vet-only Material