Apex Enrofloxacin
Apex Enrofloxacin is a board spectrum antibiotic for the treatment of infections in dogs.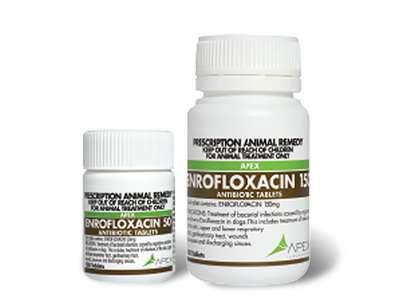 Active Ingredient
Enrofloxacin
---
Actions
Enrofloxacin is an antibiotic from the class of the quinolone carboxylic acid derivatives. It has antibacterial activity against a broad spectrum of gram-negative and gram-positive bacteria. Enrofloxacin reaches therapeutic concentrations in prostatic tissue and fluids, genitourinary system, bronchial secretions, synovial fluid, bile kidney, lungs, muscle, skin, bone and pleural fluid.
---
Contraindications
This product is contraindicated for use in dogs during the rapid growth phase. This means Enrofloxacin should not be used for dogs under one year of age, or under 18 months of age for giant breeds.
---
Indications
In the treatment of infections the skin, upper and lower respiratory tract, genitourinary tract, wounds, abscesses and discharging sinuses caused by susceptible bacteria in dogs.
---
Dosage & Administration
5mg/kg bodyweight to be administered once daily. Duration of therapy should be for 2 to 3 days after clinical signs have subsided.
---
Pack
50mg, 100s
150mg, 100s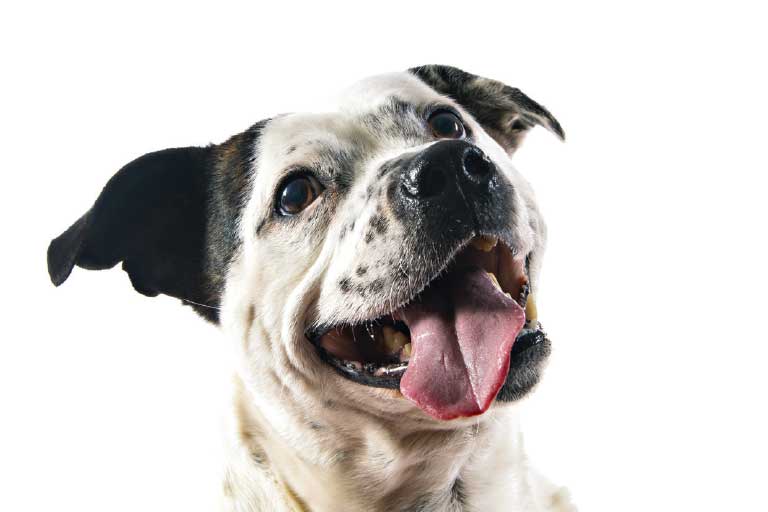 Diseases Treated
Antimicrobials
Bacterial infections occur when bacteria invade the bodies tissues and proliferate causing damage to surrounding tissues.
Read more

Download Vet-only Material